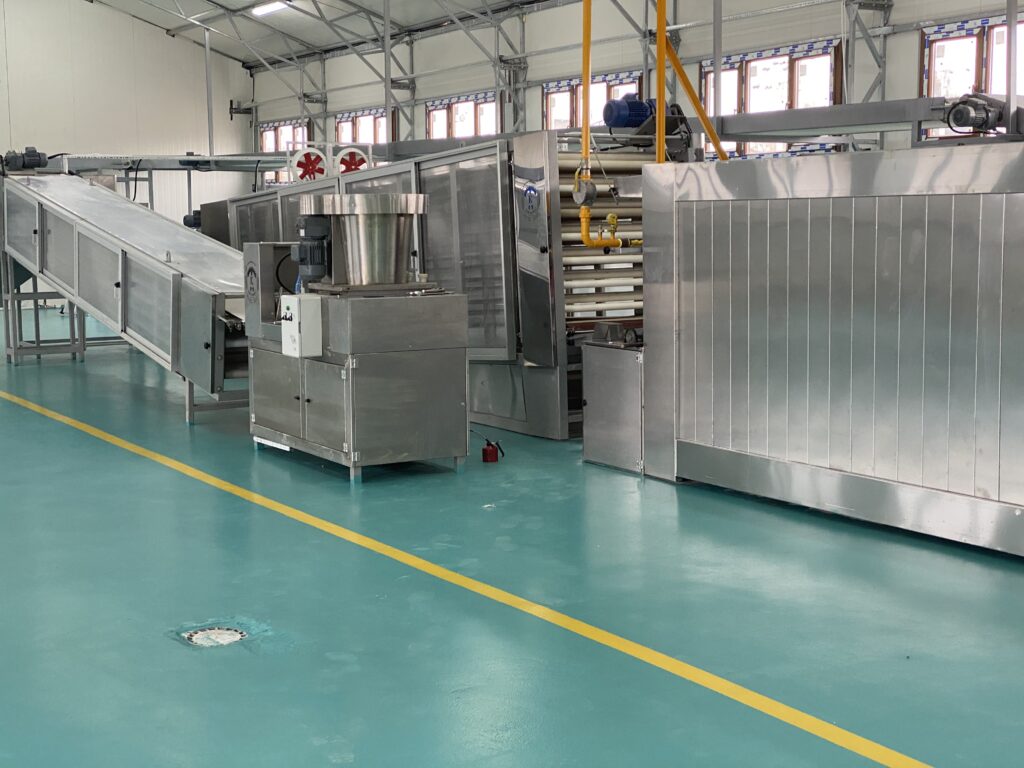 SAMI KAMMAZ OVENS is the pioneer and the oldest with a legacy of 40 years of experience in the manufacture and development of automatic bakery equipments and supplies, and the company's business has expanded with the spread of its branches and agents around the world.
For successive decades of experience in the field of manufacturing and developing automatic ovens and bakeries, the company has always sought to develop its products to provide accuracy in work with a distinctive modern shape, and the spread of our products around the world has increased our responsibility by always providing the best to our customers.
The company has developed the fully automated system to provide the best performance for Arabic bread production lines, European bread production machines, pastry and pastry machines of all kinds, mobile ovens and packaging lines.
   خطوط إنتاج الخبز العربي "آلية بالكامل"خطوط إنتاج الخبز العربي "المتنقلة"

أفران الحلويات والمعجنات بمختلف أنواعها
خطوط تعبئة وتغليف الخبز العربي
ماكينات إنتاج البتيفور والبرازق والكيك
خط إنتاج وحشي المعمول ولاتار بأنواعها
يمكن لشركة الشرق الأوسط تصنيع خطوط الإنتاج والماكينات حسب الطلب
شهادات الجودة والمعايير التجارية والصناعية
منتجات الشركة حائزة على شهادات الجودة والمعايير العالمية شهادة CE المعنية بمقاييس الجودة والأمان الأوربية شهادة İSO المعنية بمعايير تجارية وصناعية عالمية علامة المطابقة الروسية EAC